Plastic free July has been an amazing time for kick starting good habits that reduce plastic waste; we have all had time to reflect on our daily life habits in an age where plastic consumption is most definitely under the microscope, and for good reason.  One of the main take home messages was that the current consumption of single-use convenience plastic is not sustainable. One of the first and most simple changes to be made is by saying no to plastic shopping bags, and instead bring your own reusable bags with you!
If you are new to zero waste (AKA hand-on-your-heart trying to not use single use plastics) – and want to collect a few reusable bags, consider the following before bringing them into your daily routines:
How are you going to use and maintain this item in place of convenient single use plastics?

Is this bag the best choice for me in terms of function and longevity?

And ultimately, what you will do if this item leaves your life and needs to be re-purposed, returned to the earth or recycled?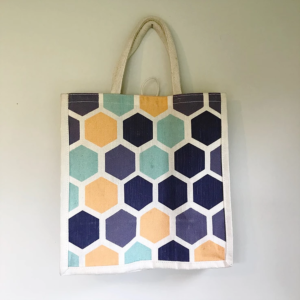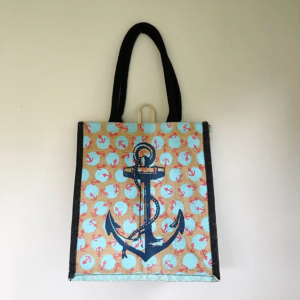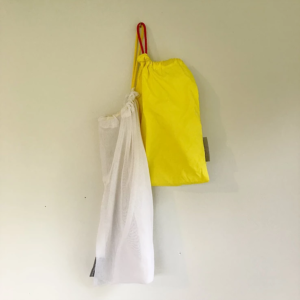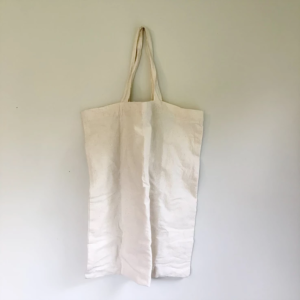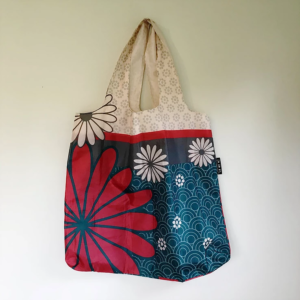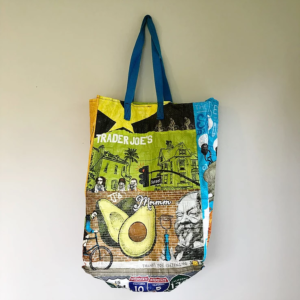 In terms of reusable shopping bags, here is what I have found to be useful. For just being out and about have a shopping bag that folds down to a small size in your bag/purse or whatever it is that you have with you all of the time. Have this in an easy to wash material, because you never know what you may need to tote home with you!
Supermarket/ grocery shopping bags fall into two categories. Smaller bags for putting food directly into, and larger bags to pack and carry your food items home. All of them will need to be washed, some more than others. These smaller bags will either be mesh/netting for fruits and vege or a tight woven material that'll hold pantry staples like flour, sugar and dried food. You'll find these made from cotton, hemp or nylon type materials. The larger bags are also going to be made from different materials- you'll want to get the bag that's going to do the job and be easy to clean too – think meat drips or broken eggs!
Like anything that is reusable you do need to think of up-keep. Your car will need oil changes, your pencil will need to be sharpened, and your reusable bags will need to be cleaned! Below we'll outline the easy way to keep your bag stash hygienic and looking its best.
Washing tips
Your food will be touching these materials consistently- so pay special attention to any contamination. It is inevitable that they will need cleaning. Many chemicals are added to laundry powders for reasons other than cleaning; often these are chemicals you wouldn't want on your skin, let alone ingesting. Some examples are: synthetic fragrances so your laundry stays perfumed for a long time, optical brighteners so your laundry appears brighter and whiter in daylight, softeners so your laundry feels softer or fluffier when touched, harsh stripping detergents so you can get out dirt and grime using cold water on a short wash. All of these user "benefits" have a flip side – and often its bad news for your body and the environment. We suggest a pared back, non-toxic laundry options – always! Otherwise who knows what chemical residues are rubbing off on your apples!
Cotton bags can be spot cleaned with bar soap if needed or soaked with laundry soaker. Beware that printed on art may fade, especially plant based dies. Remember hot washing and drying will cause cotton to shrink the first few times (and it is unlikely your bag was pre-shrunk unless the cotton was repurposed).  Cotton bags are a good option for putting meat into to contain any drips as washing up is easy!
Jute and hemp bags can be treated with laundry soap, but don't soak in with laundry soaker/oxygen bleach as the fibres will pull apart over time. Cool or warm wash and line dry.
Jute bags with a plastic liner, these bags are best to be wiped out with a spray cleaner and air dried. If put through the washing machine, the lining will likely disintegrate due to water saturation and washing machine agitation. It's best not to carry food items that could cause a big mess in these bags- it's difficult to give these bags a full rigorous clean and doing so will reduce longevity.
Plastic sacking bags, these are able to be wiped out, or if full laundering is needed these can be submerged in water and soaked.  Popping these bags into the washing machine in not recommended as the woven plastic could catch and could cause a hole. Its best to wash these bags in the sink or a bucket and line dry as needed.
Insulated bags, these bags are best to be wiped out for cleaning, but will tolerate being submerged to be laundered as long as they are fully dried afterwards  – which can take some time given the thickness of all the padding. Be cautious of metal zips and domes if you're soaking with oxygen bleach, overtime corrosion can occur and the closures become stiff.
Nylon or polyester bags can be spot cleaned with laundry soap or soaked with laundry soaker/oxygen bleach. Wash at any temperature. Line drying is best but these can be tumble dried too. Tightly woven nylon bags can sometimes trap air when being washed which may hamper the cleaning process, ensure they are fully submerged.
Soft polyester fabric bags are the bags that feel like they are made from weed matting. Stains can be treated with laundry soap or soaking in laundry soaker/oxygen bleach. Although these bags are strong and can hold a good deal of weight, they are easily ripped and stretched in the washing machine. It is best to wash these by hand or only wash on a gentle cycle in the washing machine. They will tolerate all washing temperatures, and are best line dried.
Cane baskets, these are cleaned best by a thorough vacuuming and wipe out. Having said that, most will tolerate the occasional wash as long they are fully dried. Use warm water with a mild soap and a brush to get between the canes. Rinse and then air dry.
No matter what reusable bags you decide to use there is a Figgy natural cleaning option available to keep these clean and looking good. Where we have nmentioned a bar soap we recommend our Figgy coconut bar soap. Laundry soaker can be purchased ready made or you can DIY using oxygen bleach. We also recommend Figgy laundry powder to ensure you don't leave any harmful residues on your shopping bags; this can be brought ready made or if you are looking to DIY the laundry pack is a great starting place. Spray cleaners include our bench spray and disinfectant spray.
With routine care and cleaning your reusable bags should last for years and years and together we can all put a dent in this plastic problem!