You will need a foam-making soap dispenser for this (we have a great one in our store). Fill with 4 parts water and top up with 1 part Figgy liquid cleaning soap. Add essential oil (2-8 drops) if you wish.
1 Figgy bar soap grated
1 ½ litre water
¼ cup Figgy liquid cleaning soap
1 tablespoon glycerine
15-20 drops essential oil
Over a low heat, dissolve grated soap into water. Once cooled, add liquid cleaning soap, glycerin and essential oil. Mix evenly and decant into 3 x 500ml bottles with pump dispenser. Store in fridge until needed.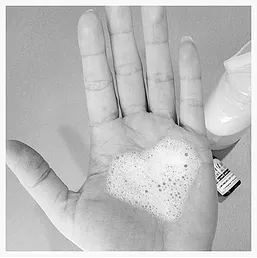 Contact Us
To get in touch with us, simply complete the form and we will be in touch as soon as possible.