Natural Home Cleaning Recipes
These free recipes are a great starting point for DIY home cleaners. For optimised Figgy recipes please subscribe to our newsletter – here you will receive all things laundry, bathroom and dishes to your inbox. Or to see ALL our recipes and have your whole home covered, check out the Figgy & Co. recipe booklet. -Enjoy!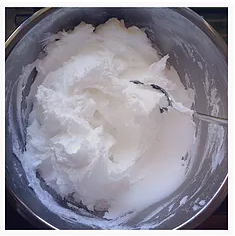 Figgy Bench Spray
1/2 teaspoon baking soda
1/2 teaspoon Figgy liquid cleaning soap
Water
8-10 drops essential oil to your liking (lemongrass, peppermint, lemon, etc.)
Add baking soda, essential oil and water to the Figgy trigger bottle and mix. Once combined, add liquid cleaning soap and mix again. For best results, give the bottle a shake before each use to activate the ingredients and wait 1-2 minutes before wiping away.
Figgy Dishwasher Powder
2 parts washing soda
1 part oxygen bleach
Put ingredients together into a bottle and shake! Use 1 tablespoon per load. Use white vinegar in the rinse-aid dispenser for extra sparkle. Store in an airtight container.
1 part white vinegar (1/2 cup)
1 part water (1/2 cup)
Mix together in spray bottle and use with newspaper or soft cloth to clean windows. If your windows are particularly dirty clean first with water and liquid cleaning soap.
Furniture Polish
1 part natural bees wax (20g)
3.5 parts oil (mix of olive, jojoba, almond etc)
In a wide mouth shallow jar with a lid add the bees wax and heat gently in a pot on the stove with a cloth beneath the jar so it doesn't touch the bottom of the pot. Once melted add the oil, mix to combine and allow to cool. Stir a few times while cooling to ensure the mix is well combined. Apply to wooden furniture and chopping blocks as needed with a cloth and buff off.
Figgy Cleaning Paste
4 parts baking soda (2 cups)
1 part Figgy liquid cleaning soap (1/2 cup)
20 drops essential oil to your liking
Put ingredients together into a bowl and stir! Add small amounts of water to loosen the mix as required. Store in an airtight container. This is a dream to use in the bathroom and kitchen, especially for ridding tannin stains from cups.
Figgy Fridge Freshener
Wipe surfaces with strong white vinegar mix (equal parts vinegar and water). Place a saucer or small bowl of baking soda into the fridge and enjoy!
In a spray bottle mix water and 1 teaspoon of Figgy liquid castile soap. This spray is great when cleaning up with water is not enough, can be used for fresh stains on carpets, couches, mattresses, walls etc. Rinse and blot with fresh water afterwards
Figgy Disinfectant Spray
1 part white vinegar
1 part water
10-20 drops essential oil with disinfecting properties (tea tree, clove, lemongrass, thyme etc).
In a trigger bottle combine ingredients. Shake well before spraying. For best results apply after Figgy Cleaning Paste or Figgy S.O.S spray.
Figgy Room or Linen Spray
Fill a small spray bottle with 1/3 vodka and 20-30 drops of essential oil. Shake to combine and top up with cooled boiled water. Shake bottle before each use. Great as a toilet/air deodoriser or on high-use areas (e.g. toilet seat, door handles etc).